Different Types of Grinding Machines
Views: 1 Author: Site Editor Publish Time: 2021-01-07 Origin: Site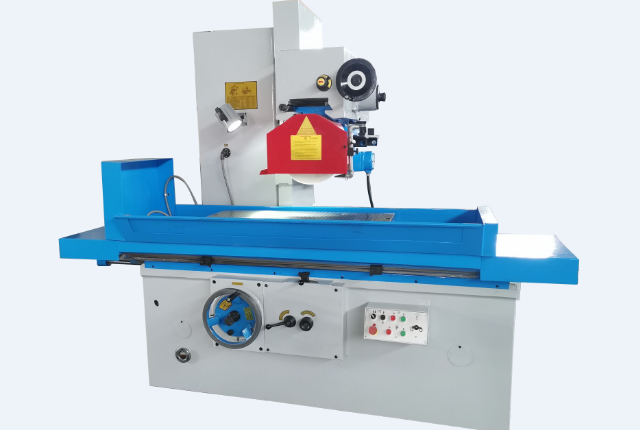 1. Surface grinder: Surface grinding machine is a kind of grinding machine which clamp the workpiece on the worktable or fix it on the electromagnetic worktable by electromagnetic force, and then grind the workpiece surface with the periphery or end face of the grinding wheel.
2. Centerless grinder: Centerless grinder usually refers to centerless cylindrical grinder, that is, the workpiece is not centered and supported by the center or chuck, and the workpiece is grinded on the cylindrical surface as the positioning surface. The workpiece is located between the grinding wheel and the guide wheel and supported by the supporting plate. This kind of grinder has high production efficiency, is easy to realize automation, and is mostly used in mass production.
3. Cylindrical grinder: Cylindrical grinder is the most widely used grinder, which can process all kinds of cylindrical and conical outer surfaces and shaft shoulder end faces. The universal cylindrical grinder also has internal grinding accessories, which can grind inner holes and inner and outer conical surfaces with large taper. However, the external grinder has a low degree of automation, which is only suitable for small and medium batch single piece production and repair work.
4. Internal grinder: The spindle speed of the grinding wheel of the internal grinder is very high, which can grind cylindrical and conical inner hole surface. Ordinary internal grinder is only suitable for single piece and small batch production. The automatic and semi-automatic internal grinder can not only work automatically, but also measure automatically in processing. Most of them are used in mass production.
5. Abrasive belt grinder: The abrasive belt grinder takes the fast-moving abrasive belt as the grinding tool, and the workpiece is supported by the conveyor belt. Its efficiency is several times higher than other grinders, and its power consumption is only a fraction of other grinders. It is mainly used for processing large-size plates, heat-resistant and difficult to process materials, and mass-produced plane parts.
6. Tool grinder: Tool grinder is specially used for tool manufacturing and tool grinding, including universal tool grinder, drill grinder, broach grinder, tool curve grinder and CNC tool grinder. It is mostly used in tool workshops of tool manufacturers and machinery manufacturers.
7. Specialized grinding machine: Specialized grinding machine is a grinding machine specialized in grinding certain parts, such as crankshaft, camshaft, spline shaft, guide rail, blade, bearing raceway, gear and thread. In addition to the above categories, there are honing machine, grinder, coordinate grinder and billet grinder, double end guide, V-shaped cutter board and other types.