Do You Know the Specification of CNC Vertical Lathe Machine
Views: 1 Author: Site Editor Publish Time: 2021-02-27 Origin: Site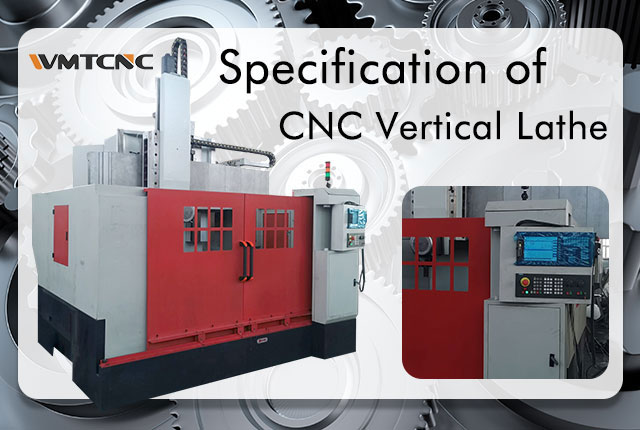 The popular point of high-speed CNC vertical lathe is that it is used to process large, heavy workpieces with large diameter and short length and workpieces which are not easy to be clamped on horizontal lathe. It has a good stability and seismic performance vertical structure and has the precision and function of large normal vertical lathe.
In addition, CNC high-speed vertical car, easy to clamp workpieces, small footprint, oil-water separation structure, use cooling water to clean environmentally friendly and permanent separation cooling water tank, easy to clean precision, high rigidity cartridge spindle structure, easy to maintain the symmetrical and suspended design of spindle sleeve.
  Main drive is driven by AC spindle servo motor, ZF transmission is used for two gears, static and dynamic balancing of high-speed rotating workpiece, high-precision driving gear and gear grinding process are used to achieve high transmission efficiency, low noise and reliable and smooth operation at high speed.

  The feed system of high-speed CNC vertical car is driven by AC servo motor, which is directly connected with ball screw through flexible coupling to achieve no drive clearance and high running accuracy.

  Columns are thermally symmetrical. They are located on the base of the workbench. Through finite element calculation, effective vibration isolation measures are taken with high rigidity and anti-vibration ability.

  The work table is thermosymmetrical. The spindle is centered by two-row short cylindrical roller bearings with high precision and adjustable radial clearance, and large thrust ball bearings with high precision are used as rolling guides in the axial direction. The work table is equipped with oil temperature cooling device. Therefore, the work table has the features of high rotating precision, large bearing capacity and small thermal deformation.

  The feed movement of the tool holder and the slider, using the straight two-way roller rolling guide, makes the tool holder move smoothly, has high transmission efficiency and good accuracy.

  High-speed CNC vertical car can be equipped with chips removal device and semi-enclosed protective cover.

  According to customer requirements, it can provide tool storehouse, cutter matching device in machine, milling and boring function, table indexing and feed function, grinding function, left sag frame and full closed-loop control, etc.