How to Choose A CNC Machining Center?
Views: 8 Author: Site Editor Publish Time: 2021-11-11 Origin: Site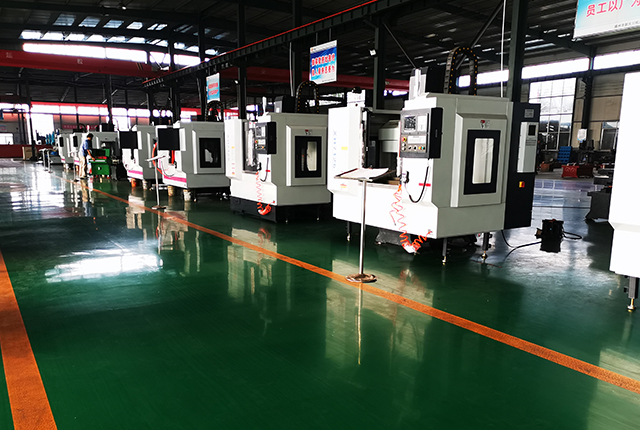 How to choose the CNC machining center correctly?
1. Confirm the processing target. Choose the typical processing target among the many parts produced by the enterprise, namely the part family selection. The processing center is suitable for the production of multiple varieties and small batches.
2. The grouping of the process. Selecting group skills can effectively add processing batches of similar parts to get close to the power and efficiency of mass production, and complete medium and small batch production.
3. Whether the selected part axis is suitable. The selection of parts axis has a very important influence on whether to fully utilize the benefits of investment.
4. Process plan. Perform process analysis on the typical parts (main samples) of the confirmed part family, and formulate process plans.
Common fault classification
1. Host failure
Mechanical, lubrication, cooling, chip removal, hydraulic, pneumatic and protection parts can form the host part of the CNC machine tool. The common faults of the host are generally.
1) Transmission failure caused by mechanical component debugging, equipment, improper use, etc.
2) Failures caused by dry or excessive friction of moving parts such as guide rails and spindles.
3) Failures caused by damage to mechanical parts and poor joints.
The failure of the main engine is generally manifested in large transmission noise, poor processing accuracy, large running resistance, failure of mechanical parts to move, damage to mechanical parts, etc.
Poor lubrication, pipeline blockage and poor sealing of hydraulic and pneumatic systems are also common causes of host failure. Therefore, regular maintenance, maintenance and manipulation of CNC machine tools are essential and important measures.
2. Electrical control system failure
Generally, we will divide the electrical control system faults into two major categories: "weak current" faults and "strong current" faults based on our habits. "Weak current" refers to the control part of the control system that is dominated by electronic components and integrated circuits.