How to maintain the drilling and milling machine?
Views: 2 Author: Site Editor Publish Time: 2021-02-03 Origin: Site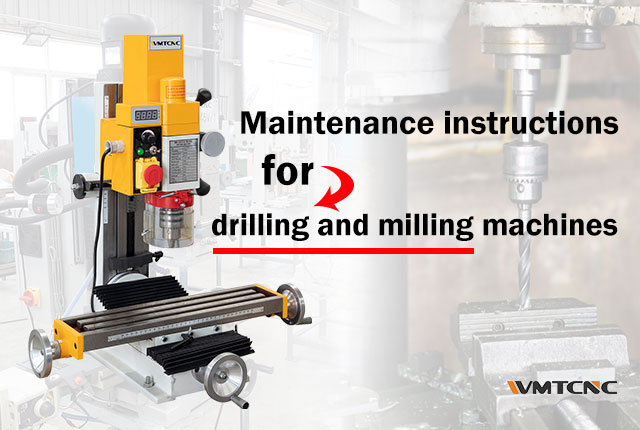 The structure of drilling and milling machine is made up of six main components, including bed, base, worktable, milling head, cooling and lubrication, electrical system.
The bed is mounted on the base, and the motor is installed under the bed. It transmitted to the I axis through a pair of the V-belt pulleys and then enters bed gear box, and transmitted to the spindle by six pairs of gears. The spindle taper is MT4. The machine either install the end mill holder or the tool holder. Besides, the another end of long tool holder is supported in the bearing holder and the bracket of the tool holder is mounted on the dovetail guide rail of the sliding arm.

How can we maintain the machine when we use it?
1.Demoving accumulated debris in various parts of the drilling and milling machine.

2.Wiping drilling and milling machine worktable, bed rail, each screw, surface and dead space of the machine ,each operating handle and handwheel.
3.Disassemble drilling and milling machine ,washing oil felt and removing some iron Impurities.

4.Each grease nipple, rail surface, screw and other lubricated parts of the drilling and milling machine are added lubricating oil.
5.Checking machine spindle tooth box, feed tooth box oil level and refuel to the elevation position.
6.Checking and tightening machine worktable plate screw, and checking and tightening each screws and caps of operating handle.
7. Checking and tightening other loose screws of the drilling and milling machine.
8.Checking and adjusting the clutch of the drilling and milling machine, the screw rod assembly, the insert, and the pressure plate are tight to the right.
9.Checking and adjusting other parts.

10.Removing the corrosion of each part of the machine ,and protect the painted surface from collision.