Introducing the WMT CNC Mill Machine with Variable Speed
Views: 20 Author: Site Editor Publish Time: 2019-02-25 Origin: Site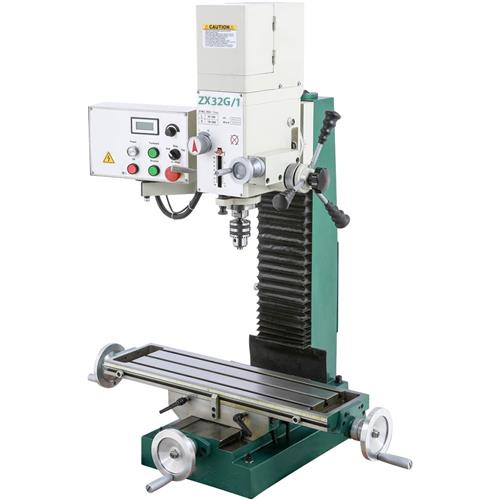 WMT CNC mill machine has several functions: milling ,drilling, tapping, boringetc. It's suitable for cutting, processing and repairing single or small batches parts of all professions. It is of high quality, good function, easy operation, and not limited to skill operator.Now we will introduce this new product- ZX32G/1(is an upgrade to the ZX32G) with variable speed.
Reversible spindle and tapping controls
Coarse/fine spindle downfeed with stops
Precision-ground dovetail ways and column
Headstock tilts left and right
Details as below:
The micro feed handle wheel is used for adjusting feed depth. Revolve handle clockwise to make the worm gear connect with handle base, turn the micro handle wheel to make milling cutter reach demanded place. Regarding its rigidity, the socket couldn't extend too long.

The locking socket handle is used for locking socket. You can use locking handle to lock socket when the milling cutter up to demanded place.

There are two lock screws at the front of and in the left of table separately to lock the table. If necessary, you can lock the table to stop it moving.

The movable fixed block in the front of the table is ready for spacing as working. Loosen screw, move the fixed block to the requisite position, then tighten up the screw before operating.

When you want to change the gearbox angle in the left or right, please loose the three nuts linking with gearbox and the slip saddle, then adjust it to demanded place. Lock the three screws again.

If the machine has a strange voice or has breakdown. You should cut off power source at once, to find reason and fix it in time.