New Product- CNC Turning and Milling Machine M42-I
Views: 4 Author: Site Editor Publish Time: 2020-09-17 Origin: Site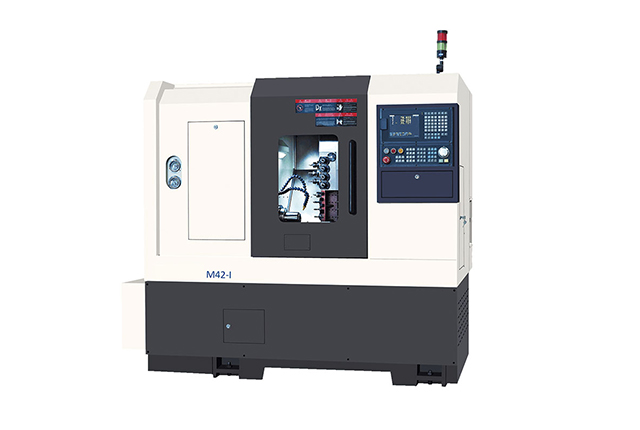 M42-I multifunctional turning and milling CNC lathe can be used for turning, milling, drilling, boring, tapping, etc. It can perform end face and side face milling, drilling, tapping, and other composite processing. It is especially suitable for the machining of some complex shapes and high precision parts. It can also complete all or most of the operations in one clamping. It can ensure accuracy, improve efficiency and reduce costs. The machine tool is designed with a flexible spindle clamping assist mechanism, which improves the rigidity of the part during processing. The direct tool change system saves the complicated steps of the tool change program and shortens the tool change time. It is highly efficient and saves costs for users.
Features:
1. Reasonable layout and large interior space.
2. High-precision sleeve-type independent spindle structure and high-speed hydraulic rotary system.
3. Absolute servo motor.
4. The selection of high-quality resin sand, the casting of the base and the bed, strict aging treatment, the best rigidity, excellent shock absorption performance, and strong toughness can ensure the stability of the machine.
5. The center-mounted and pre-stretched screw rod installation methods improve the rigidity and machining accuracy of the machine tool.